New lifestyle hotel in the heart of Immenstadt
The new design and lifestyle hotel in the heart of Immenstadt brings a whole new accommodation experience to the Allgäu region.
You will be met with comfortable beds in fancily designed rooms, numerous restaurants within walking distance, dreamlike natural surroundings, and a lot to experience in and around the Immenstadt area.
Breakfast for breakfast lovers
Our goal is the "best breakfast in town".
You can choose to book your stay with breakfast included, or perhaps you rather opt for a deluxe junior suite with kitchenette and take care of yourself.
Also perfect for LongStays or Remote-Workers.
LET'S DO IT –
FROM WINTER 2023 IN IMMENSTADT
IM ALLGÄU!
SECURE EXCLUSIVE OPENING OFFER RIGHT AWAY!
You send your e-mail address to us – we will send you your personal opening offer!
SO MUCH TO EXPERIENCE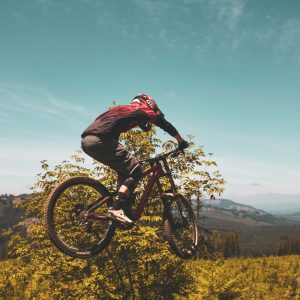 IMMENSTADT: FULL OF LIFE, WITH MANY EYE-CATCHERS AS WELL AS A UNIQUE LOCATION RIGHT BY THE LARGEST NATURAL LAKE IN THE ALLGÄU.
CYCLING, Mountain bikING,HIKING, WATER SPORTS OR OUTLET SHOPPING. SKIING, SNOWBOARDING OR TOBOGGANING. FOR LAKE AND NATURE LOVERS, MOUNTAIN FREAKS, CONNOISSEURS AND ATHLETS DURING ALL SEASONS.
FOR Business, MEETINGS WITH GOOD FRIENDS, BACHELOR OR BACHELORETTE PARTIES, ACTIVE ALPINE VACATIONS OR SIMPLY RELAXIBG IN A MODERN WAY.
CENTRAL LOCATION FOR ALPINE
VIEWS IN THE ALLGÄU
ON THE SUNNY SIDE BETWEEN
IMMENSTÄDTER HORN AND
MITTAGBERG
THE DIGITAL LIFESTYLE HOTEL
24/7 CHECK IN AND CHECK OUT
INSIDE
Studios and junior suites for maximum comfort, relaxed living, and the best kind of sleep.
TALK
TO US
Anyone who has ever built/renovated/rebuilt knows how many things you have to think about. And we are right in the middle of it. If you can't wait to get started, feel free to contact us. We'll be happy to keep you up to date!