So that you can arrive relaxed….
Smart check in
The BOLLWERK Lifestyle Hotel is a fully automated Hotel without a reception desk. Right afer you made your booking and two days before your arrival we will send you an e-mail with an invitation to the Web Check In and our guest app.
This e-mail contains your reservation number, which you enter in the Check In view together with your name. You will then be guided smartly through the check-in process and the filling in of the registration form.
What should be done before arrival?
please fill out the registration from
pay for your stay

Once you have paid for your stay, you will have access to the door opener for the entrance doors and your room in the app from 3pm on the day of arrival.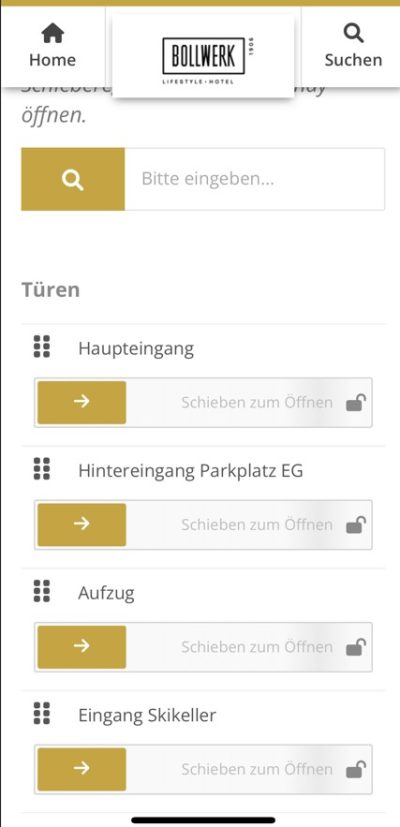 Sesame, open up…
You stand in front of the door and click on "door opening" in the app and move the slider to the right.
If this is too cumbersome for you, you can also encode a key card at our check-in terminal (right next to the main entrance).