Immenstadt is surrounded by Allgäu mountain paradises
Vacation region Alpsee-Grünten
Open landscape and wide views are the Allgäu's notable features.
You may want to especially experience the Great Alpsee and the Nagelfluhkette Nature Park.

The Grünten is the local mountain and namesake of the vacation region Alpsee-Grünten. It is 1,738 meters high and offers a wonderful view of the whole Allgäu and the Allgäu mountains. The Grünten offers everything from family-friendly alpine meadow trails to sporty summit conquests for experienced and sure-footed hiking enthusiasts.
Climbing on the Alpsee Skytrail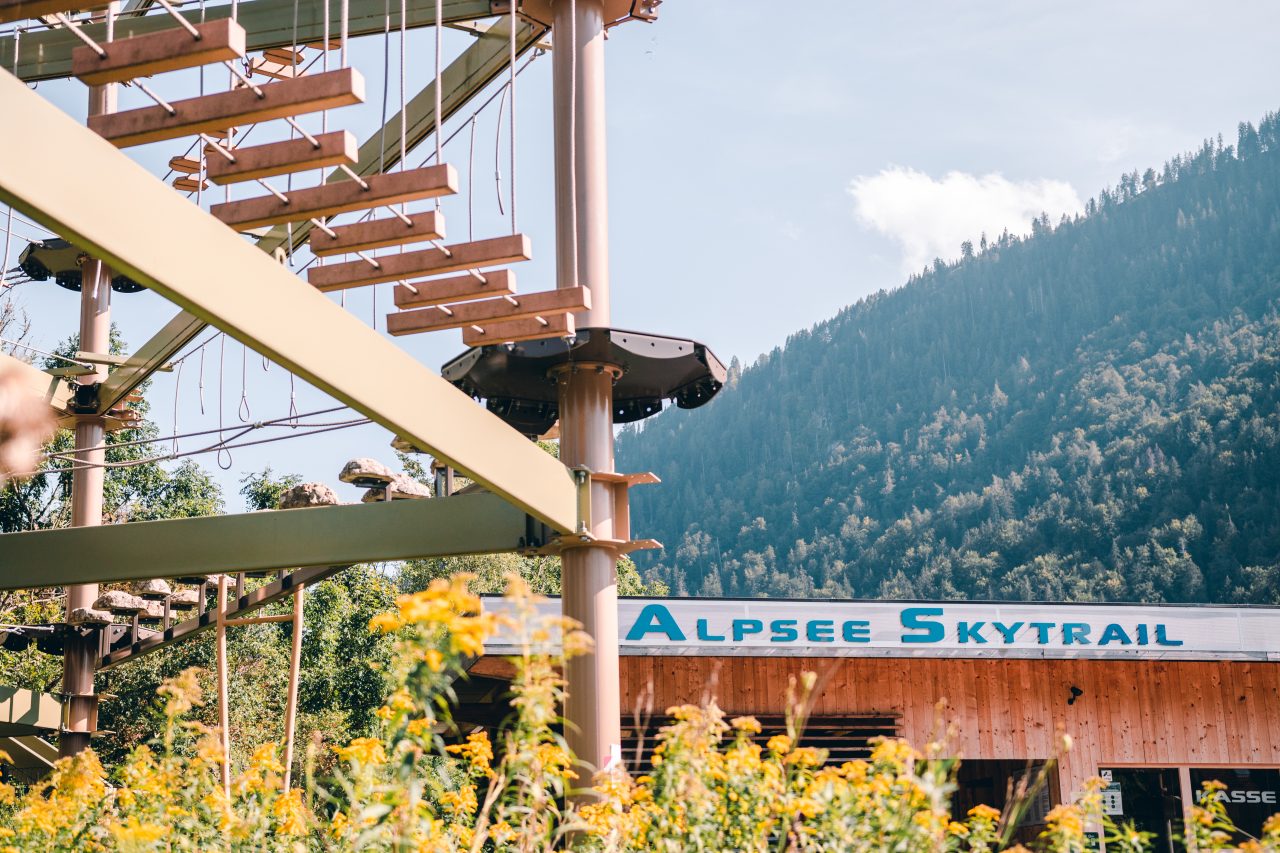 The Alpsee Skytrail is a high ropes course 2 km from the Hotel Bollwerk.
The Skytrail is located directly at the Nagelfluhkette Nature Park Center and offers two different courses: The larger course has 42 climbing elements at a height of up to 11 meters. The second course is designed for little climbers. Children from three to six years of age can practice climbing there together with a parent.
A small selection of beautiful hikes around Immenstadt:
Circular hike around the large Alpsee. Approx. 11 km long.
To the Immerstädter Horn. This is one of Immenstadt's local mountains. Approx. 8 km with 750 meters of altitude gain. The starting point for this tour with its great views is at the cemetery or the foot of the local mountains Mittag and Immenstädter Horn.
From the Kleiner to the Großer Alpsee. On asphalted paths from Immenstadt to the Kleinen and further to the Großer Alpsee. There and back will be 4 km and another 2 km to the Hotel Bollwerk.
---
And what are we doing tomorrow?